Wine And Matching - Ervaringen, Reviews en Klachten
Last updated: 23 januari 2017
Niet tevreden over Wine And Matching? Probeer dan eens Parship.
Wine And Matching informatie
Eindelijk is er een dating evenement waar jij als hoger opgeleide single centraal staat. Je kunt op een sfeervolle en ontspannen manier, onder het genot van een mooi glas wijn en exclusieve hapjes, en op de klanken van een live Jazz DJ op stijlvolle wijnproeverij-locatie iemand ontmoeten die dezelfde interesses heeft en wellicht daar zelf een mooi vervolg aan geven met het maken van nieuwe contacten.

Deze website is niet meer actief!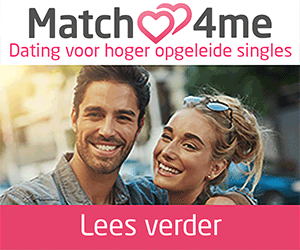 Reviews en Ervaringen over Wine And Matching
Er zijn nog geen reviews geschreven over Wine And Matching
Andere websites in de categorie 'Hoogopgeleiden Dating'